On Saturday, the first commercial sign in decades will hang in the Sears Crosstown building.
Mama Gaia, a startup organic vegetarian restaurant, will hold a ribbon-cutting on Saturday at 9:30 a.m. near the west atrium of the much-anticipated renovation project, Crosstown Concourse.
"We couldn't imagine a better place to do this," Philipp von Holtzendorff-Fehling, who designed the restaurant with his wife, Cru Peri, says. "We heard they were restoring the building, and at some point we took a tour. Then we heard the philosophy and mission, and we felt a connection. It is such a great fit."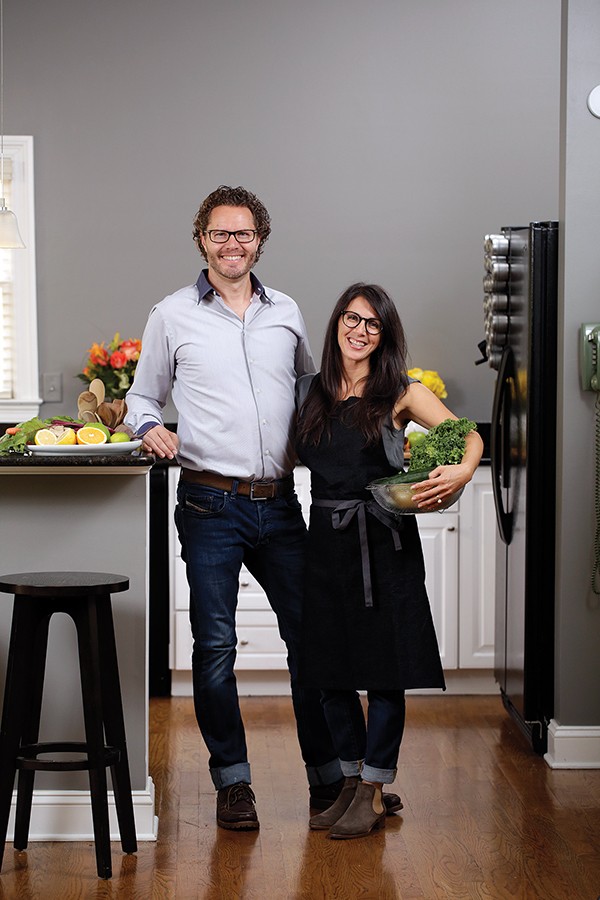 Mama Gaia, which means "Mother Earth" in Greek, will be a fast-casual restaurant that serves locally sourced vegetarian cuisine at an affordable price and in a timely manner.
"It's deliciously prepared, delivered in a reasonable time frame, and is affordable," Philipp says. "That's not out there and it is hard to do, but we've worked through all of that for a very long time."
They will offer five different flavors of pitas, such as antipasti, mushroom and quinoa, or Asian, some of which can also be turned into salads and some of which can be converted into quinoa bowls. They will also serve petizzas — miniature pizzas, using the same ingredients.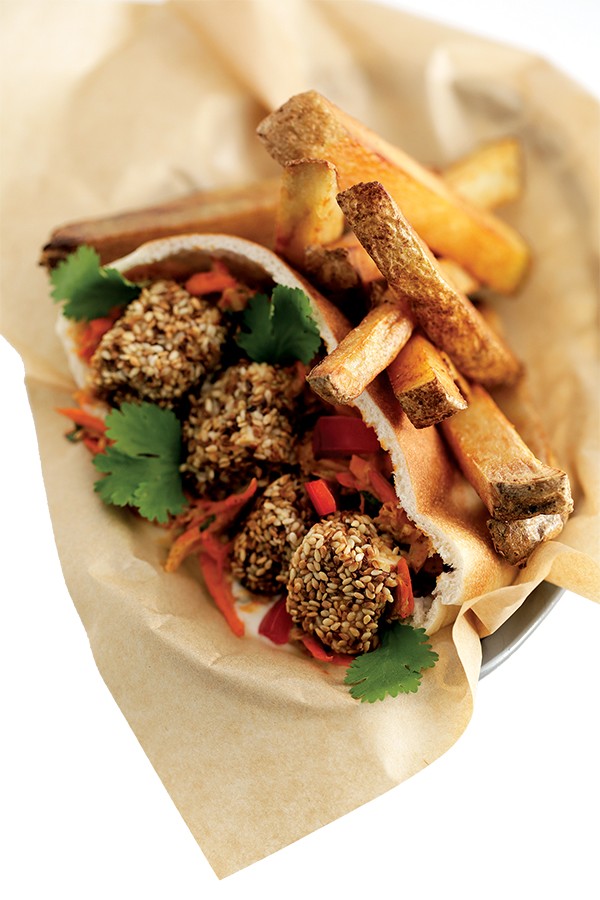 Baked potato fries — nothing is fried — soups, side salads, organic sodas, homemade green tea lemonade, cold-pressed juices, homemade chai tea, and coffee are some of the other offerings. They also plan to begin serving breakfast at the end of April.
Philipp says he and his wife got the idea after his wife turned vegan when Lyme disease had taken control of her life.
"She loved to play tennis, but after playing for five minutes, she was done," Philipp says. "She changed her diet significantly, turned vegan, and only bought organic foods. She changed some other things, too, but diet was one of the main factors so that now she can play tennis for hours."
They found the food landscape in Memphis didn't offer many options for the two, so they did a lot of cooking at home.
The German couple have lived in Memphis for five years after living in Seattle and Europe. Philipp says he wouldn't want to be anywhere else.
"We fell in love with Memphis," he says. "We want this to be a Memphis story."